Filming and Choreography – An Interesting Overview
The filming of the movie 'Don' began in Mumbai in the beginning of 2006. The cinematography was done by K.U.Mohanan who had done impressive work in many commercials and documentaries. The art direction was managed by Aradhna Seth while the costumes for the film artists were designed by Aki Narula. The actual filming was done at Yash Raj Studios and Film City, as well as in real locations like chawls in Mumbai. After a few days of filming at Mumbai, the filming was moved to Kuala Lumpur in Malaysia for a period of seventy days, where 80 % of the film was shot at locations in Langkawi, Kampung Baru, KLCC and Penchala Link, besides many others.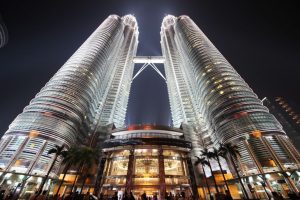 In fact, the Petronas Towers, where the personal office of the Prime Minister of Malaysia is located, was opened for filming of the movie.
A media ambush scene was depicted with real life journalists from Malaysia and India. Auditions were carried on in Malaysia for selecting more than a thousand extras. Later, Paris and Singapore were other destinations where filming took place for a few days.
Choreography of the song "Yeh Mera Dil" in the film was done by Farah Khan, and the new choreographed version of the famous song "Khaike Paan Banaras Waala" was the work of veteran choreographer Saroj Khan. Both these songs were filmed in Malaysia with lead actors Shah Rukh Khan, Priyanka Chopra and Kareena Kapoor. Prab hu Deva, Rajeev Surthi and Ganesh Hedge were the other choreographers involved in the dance sequence of other songs in the film. For action sequences, the aerial stunt coordinator Joe Jennings, who had worked on the production of Charlie's Angels, was hired while for special effects, Hollywood technician Angelo Sahin, the supervisor of Mission Impossible, was brought forward.