Movie Statistics: A Successful Remake or a Flop?
Being a remake of a classic box office hit, and with a great star cast, 'Don' was one of the most awaited films of 2006. A couple of posters and trailers, released at intervals before the actual release, hinted at the remake being a fantastic version of the original film. The trailer promised a movie with elaborate settings, stylish accessories, sleek gadgets, a trendy wardrobe. and life-threatening action scenes.
In addition to all this, promotions for the film were done aggressively so that audiences were waiting impatiently for the release of the film. In fact, Shah Rukh Khan was a big deterrent who managed to sweep the viewers off their feet.
A multiplayer online game was launched for the first time for a Bollywood film in collaboration with Hungama Digital Media Entertainment. 'Don' popcorn holders were released and an 80-page comic book was published, to be distributed free at multiplexes with tickets of the movie.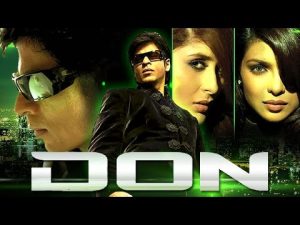 The film Don was released on 20th October 2006 during the Diwali festive season. simultaneously in 800 screens worldwide. It got an excellent response right on its opening weekend both in India and overseas. In fact the film earned 302 million worldwide in its opening weekend, with over 90% occupancy. The gross earnings of the first week were even greater with over 244 million in India, and over 529 million worldwide. The next few weeks were even better. The film thus became the fifth-highest earning Indian film of 2006 and was rated as a big 'hit' and a 'blockbuster', both in India as well as overseas, and is considered one of the greatest commercial films of all times. All movie statistics reveal that Don was a successful remake which led to the sequel, Don 2, in 2011.